Welcome to the "Aloha Friday Hop", hosted by What Jean Likes and Local Sugar Hawaii! Aloha Friday Blog Hop is a brand new weekly feature that will run for 6 days and occur every Friday at 12 midnight Hawaii Standard Time. Aloha Friday Blog Hop is a great way to meet new people and learn new things as well as increase your blog followers! So let's have some fun!!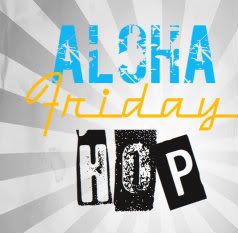 Follow us via Google Friend Connect, Google+, Facebook, Twitter, Networked Blogs, Pinterest,Tumblr, Linky Followers, and Bloglovin!

Link up your blog name and URL

with our Linky below. You can do a separate entry for your blog, Twitter, Facebook, Google+ or Linky. We want everyone to get lots of follows and some sugar!!

Grab our Aloha Friday button

and include it in a post about the event on your blog and in your sidebar (if you want) to show some love and let everyone know that you participate in the weekly blog hop!
Go to as many blogs on the Linky as you want and FOLLOW them!! Be sure to tell them that you are from Aloha Friday Blog Hop!!!
If someone is nice enough to follow you, why not show them some Aloha and some sugar and Follow back any followers you have gained from the Aloha Friday Blog Hop!
This is all about sharing the Aloha spirit with other bloggers out there and helping each other to gain some exposure and find some awesome blogs to read!!! You don't have to be from Hawai'i to participate! In fact, we encourage and welcome people from all over the world to join us on this Aloha Friday Blog hop!
What's neat about our Blog Hop:
-Put the same linky list code on your blog and you'll have the exact same list!
- Your blog visitors can add their blog to your list and it will show up on Everyones lists!
**Leave a comment with your blog address if you are new to our hop so we can follow you back**
Happy Aloha Friday!
Remember, if someone follows you, follow them back! Show some Aloha! This is a Blog Hop!